Shifta Conveyor belts: A dream come true for landscape gardeners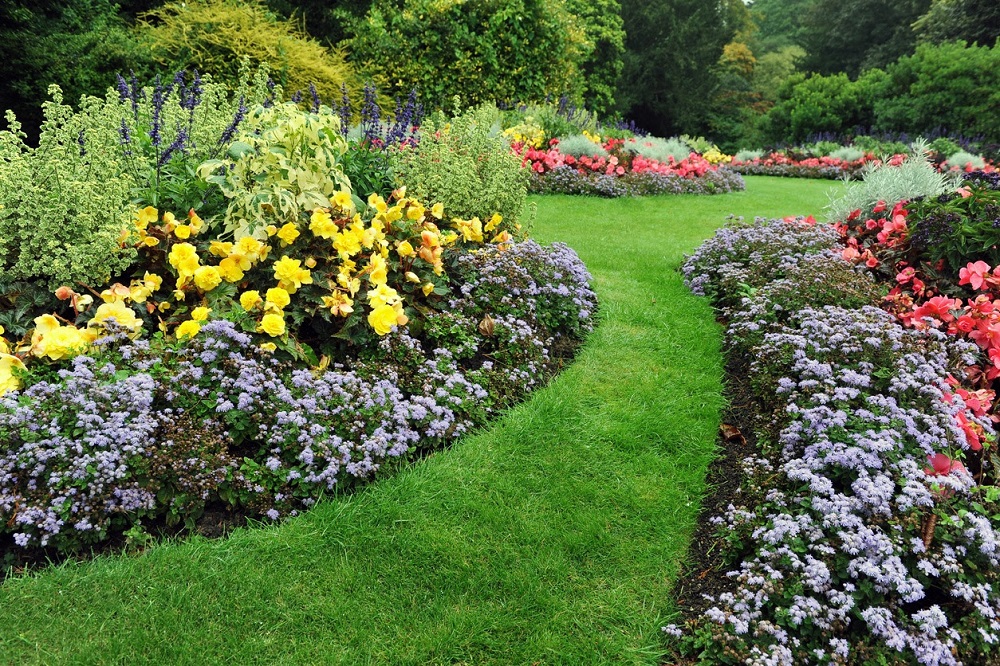 As a landscape gardener, you're a creative and practical workhorse with a passion for creating functional, beautiful and relaxing gardens in all shapes and sizes.
The ultimate satisfaction of your job is to see an idea come to fruition. From design to build, your goal is to delight clients with dream gardens and outdoor living spaces that make them feel at home. Essentially, it's your job is to make the grass greener on the other side.
Yet, whilst it can be easy to delight a client on paper, once the sketches are drawn up and it's time to make it a reality, the amount of effort involved can far outweigh your expectations. Underestimating the scale of your project could end up causing one unhappy client whose budget and deadline expectations were not fulfilled.
Money doesn't grow on trees and as it turns out, neither does time. When your days are filled with constructing rockeries, laying decking and positioning patio slabs you cannot afford to rely exclusively on labour. This is going to eat into your time and budget, not to mention cause some very achy arms for your workforce.
Ultimately, you need a machine that can take the heavy lifting, reduce labour costs and speed up your landscape gardening project. What you need is a Shifta conveyor belt!
Reduce manual labour
At some point in your career, you've probably attempted using your bare hands to build a patio, gravel a drive or lay a decking. If so, you'll appreciate how much time is wasted merely transporting these materials to the targeted area before any work commences. The solution to this problem is to hire a conveyor belt.
The Shifta conveyor belt is recognised in the industry as the best equipment to move rubble, aggregates and soils. This makes it ideal for landscape gardeners who typically deal with these types of composites. Not only does it provide an efficient transportation system for depositing unwanted waste materials off site, such as soil or mulch, it also provides a continuous moving platform for the materials you've procured for your landscape gardening project. This allows your workforce to start building the patio while the machine takes care of transporting the concrete slabs to the targeted area.
Impressive portability
If you're working with a garden spanning multiple acres long, quickly depositing materials across large distances is a must! Shifta conveyor belts can be linked together to create a continuous flow to the length that you require and can be adjusted as the work progresses. This is particularly beneficial when only on street-parking is available. By linking the conveyors together, you can load the materials on at the front of the house to be deposited at the back of the garden.
Its ultra lightweight aluminium structure ensures portability is no issue. Once you've finished gravelling a targeted area for instance, you can simply reposition the conveyor belt to the next area that needs gravelling. This ensures the conveyor is always in the most convenient position, maximising efficiency and minimising multiple trips to the source of gravel.
Speed up your project
It is essential to work quickly and efficiently in your landscape gardening project. You clients' dream garden can't wait and neither can your budget. What's more, if you're building or installing seasonal features such as a swimming pool, then there is an added pressure of ensuring the project is completed in time for the beginning of the season.
The Shifta conveyor belt has a running speed from 20-28 metres per minute and can deposit between 60 and 90 tonnes per hour. That equates to roughly 11 eight yard skips full of soil. If that doesn't give you an accurate sense of scale, it's the same weight a medium sized passenger aircraft! That may seem a lot, and it is! When you're backfilling an old swimming pool with 30-yards of gravel for example, having speed on your side is a must!
Challenging terrain made easy
The progress of your landscape gardening project is often constrained by obstacles outside of your control. At some point or another, it's likely you'll have to transport materials up steps, over water features/ponds, through narrow passages and down steep inclines. These hard to reach locations can throw a spanner in the works and significantly slow progress in your landscape gardening project.
Shifta Conveyor Belts can be positioned with a steep incline. Loads can be taken on a gradient of up to 45-50 degrees. This allows you to work strategically over walls or fences, up or down steps and over ponds/ swimming pools or flower beds without causing any damage to the surrounding features. You have the option to choose from 3 lengths; 5.4 metres, 4.4 metres, 3.2 metres, ensuring maximum flexibility. To help with different loads you can select from 2 widths, 450mm, 300mm. Ultimately, there's no pond too big, no fence too high and no passage too narrow to transport materials in your landscape gardening project.
If you require a more complex set up of conveyor belts, it's a good idea to request a free site survey. Your conveyor specialist will be able to offer professional advice on how many conveyor belts you require for your project, how to set them up, and how to get the most out of them in your landscape gardening project.