5 things to know when hiring a conveyor belt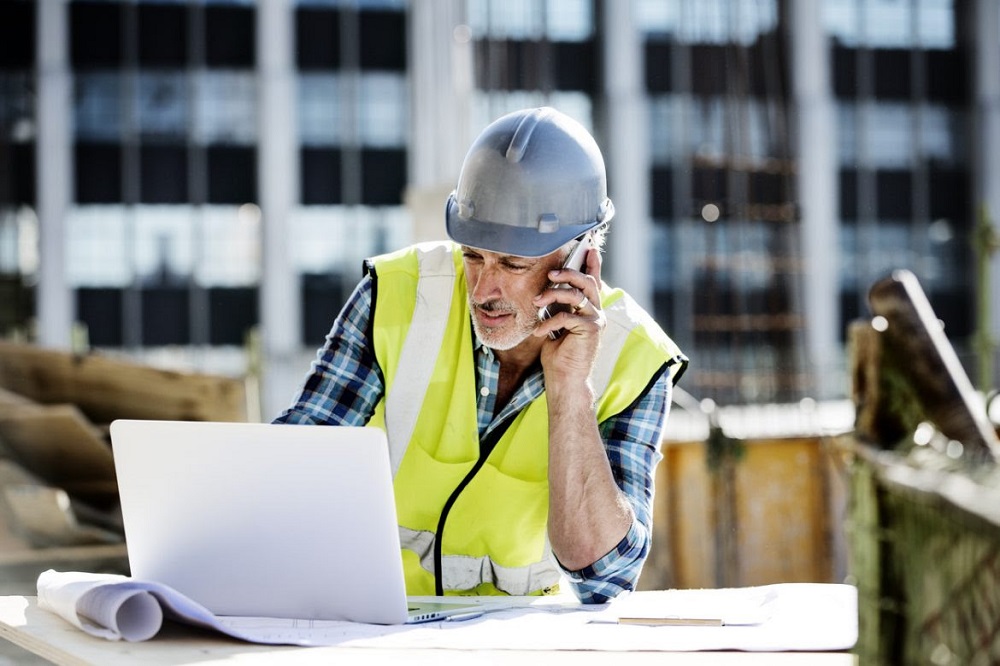 Whether you're excavating a basement, installing a swimming pool or carrying out construction and demolition projects, hiring a conveyor belt is the perfect solution for removing large amounts of rubble, soil or aggregates. It helps you complete the job in the most efficient and cost-effective way, without the significant overheads of buying machinery outright. And isn't that just great?!
The only problem is, you don't know how to operate a conveyor belt…
Nor do you know how to set one up or have a suitable vehicle to transport one. On top of this, you have staff to train, maintenance concerns and health and safety requirements to take care of.
At this point then you're probably thinking that hiring a conveyor belt seems like too much of an uphill struggle… Well I'm delighted to tell that you're wrong! In fact, uphill struggles just got a lot easier!
So here are 5 things you need to know when hiring a conveyor belt that will put your mind to rest!
TRANSPORT
Image source: iStock
First things first, you've identified the need for a conveyor belt to help you complete your job quickly and efficiently. Hurrah! Your job is about to get much easier! Your next concern then is surely; "How do I transport a conveyor belt to site?". For site managers, transporting heavy machinery to and from site can take significant planning and eat into the budget.
By hiring a conveyor belt, all of these logistical arrangements are taken care of by the provider who will deliver the conveyor belt upon request. Once you have finished using the conveyor belt, stacking it out of the way of other work on site is easy thanks to its ultra lightweight aluminium structure. This portability is a major benefit for any dynamic construction site that is limited in space, something that most construction sites in London have to deal with.
TRAINING
Image source: WRS 
Whilst it's easy to operate a Shifta conveyor belt, it's important to ensure that you have received the necessary training before operating the machinery. Typically, the conveyor belt specialist will provide a demonstration, which will indicate how to start the conveyor belt and how to stop it in the event of an emergency. Ensure you have read the instructions carefully which come with your Shifta Conveyor Belt to avoid injury or damage to machinery.
Regardless of your projects scale, sufficient training is pivotal to ensuring the job is completed in the most efficient and safest way possible. Everyone on site; from trainee-builders to seasoned contractors must have been subject to the necessary training to ensure their safety when operating the conveyor belt.
SET-UP
Image source: Mace Industry
This brings us neatly to your next question; "How do I set-up the conveyor belt?". Heavy machinery is often transported in parts. So when it arrives on site and you're faced with putting it together. This can be an issue if you don't have the necessary expertise to setup the equipment and ensure everything is in working order.
So what's the antidote to the headaches that come with reading instruction manuals and watching endless YouTube video tutorials? You guessed it! Hiring a conveyor belt from a specialist who takes care of the setup for you!
The provider will also be able to assist with any scaffolding support that your site may require. If you require a more complex set up of conveyor belts, it's important to seek advice from a conveyor belt specialists who will guide you on how to make the most efficient use of your conveyor belts. With a site survey, you can ensure that you work faster, cheaper and more safely with the aid of conveyor belts.
HEALTH AND SAFETY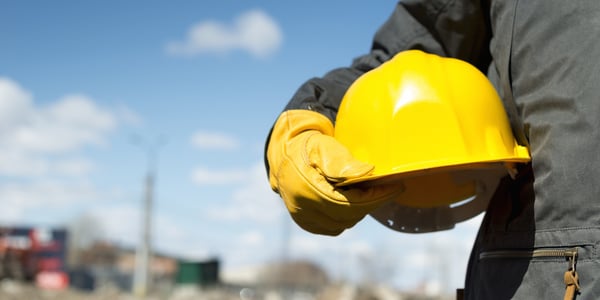 Image source: Aukland Property Investors Association
Health and Safety is number one on every Site Manager's agenda. Whilst Shifta conveyor belts are very easy and safe to use, it is necessary for any operative to comply with health and safety regulations to prevent accidents or harm to employees. That means familiarising yourself with  the most recent health and safety laws.
The most dangerous area of a conveyor belt is what is known as 'the nip point', caused by multiple rolling parts of a machine that move towards each other. It is your priority to eliminate the nip hazard at source. If you are unable to eliminate the nip hazard, then you should wear effective guarding. Nip guards provide the optimum solution since they not require removal.
As a precaution, it is recommended that protective guards be worn at all times to avoid injury caused by high-risk areas of the conveyor. Highlighting the nip points to everyone on-site will increase everyone's safety when in close proximity to the machinery.
Requesting a demonstration from your conveyor belt provider is one way to ensure everyone has been subject to the same information. This increases your team efficiently and reduces the risk of injury.
MAINTENANCE
Image source: Dunlop Conveyor Belting
And finally, what to do in the unlikely event that something goes wrong. As with any machinery that is operated by humans, sometimes unexpected faults occur. Regardless of whether those complications are caused by machine breakdown or improper use, the most pressing issue is to resume normal working conditions as quickly as possible.
The luxury of hiring a conveyor belt from a specialist provider means those maintenance issues are taken care of. In addition to regularly servicing the machine, the provider will be on hand to offer maintenance support, typically responding within a couple of hours after being notified of the fault. This on demand repair service ensures that no delays are caused to your construction work.